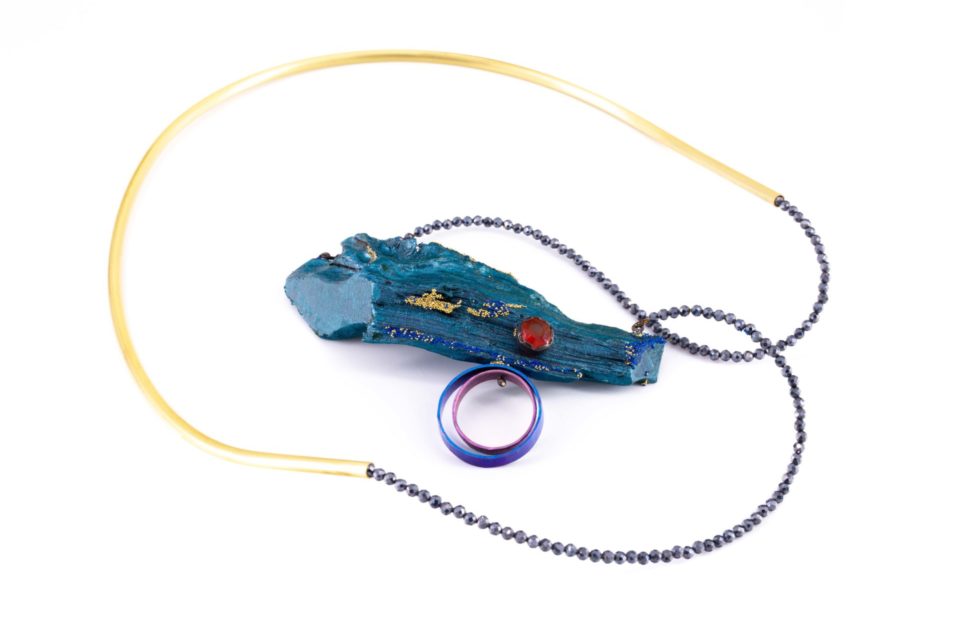 Until Death Do Us Part @ Alliages Gallery
"With beat of systole and of diastole
One grand great life throbs through earth's giant heart,
And mighty waves of single Being roll
From nerve-less germ to man, for we are part
Of every rock and bird and beast and hill,
One with the things that prey on us, and one with what we kill. . . ."
Oscar Wilde – We Are Made One with What We Touch and See
A love affaire in a nuptial fusion. Wedding rings made of titanium, holding on forever. Merged together in an endless circle, symbolical necklace. Red carnelian with its sacred power of energy, warmth and joy. The happiness of being together in real life. To be connected with two simple bands.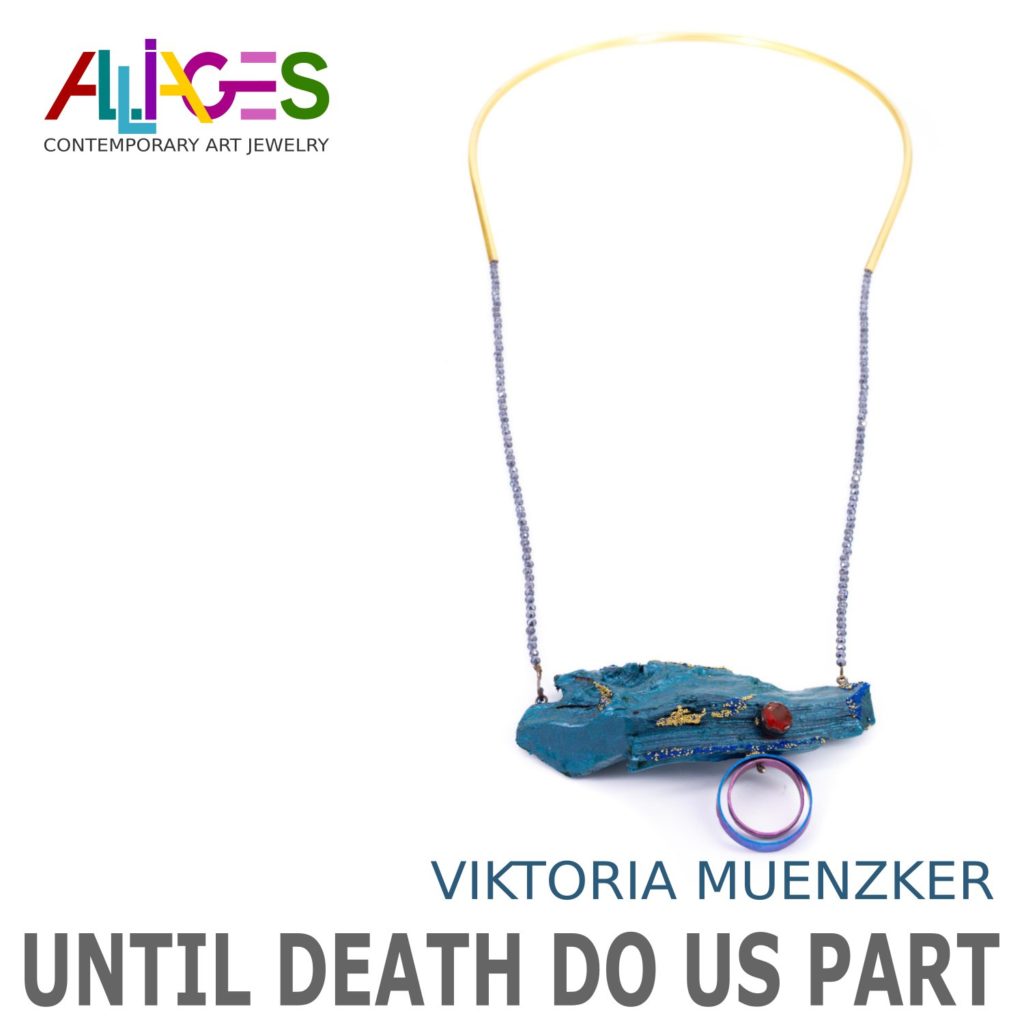 Lovers souls, two clear crystals with petroleum inclusions symbolizing two souls meant to stay together even after death.
UNTIL DEATH DO US PART, the new exhibition held in Alliages gallery, Lille from December 20th 2021 to February 11th 2022. The exhibitions is proposed by ALLIAGES and curated by Juan Riusech.
The opening of the exhibition will be held on Sunday December 19th, 2021 at 12 AM at ALLIAGES gallery.
ALLIAGES | ESPACE APACE:ART – 111, bd. Victor Hugo – F-59000 LILLE – +33(0)3.30.52.68.30
Alliages gallery schedule : Mo-Fri : 10-13h & 14-17h | Sa : 10-16h30 (See contact page to have the opening hours)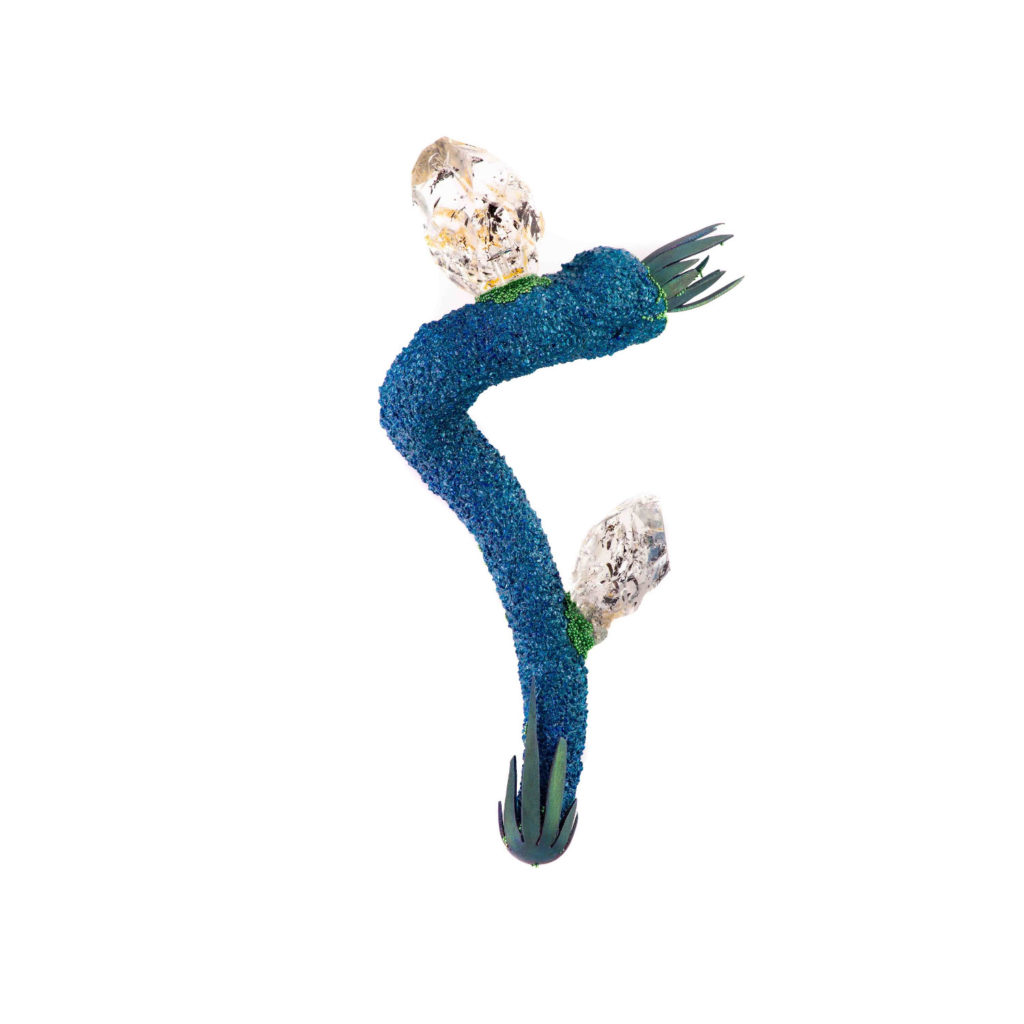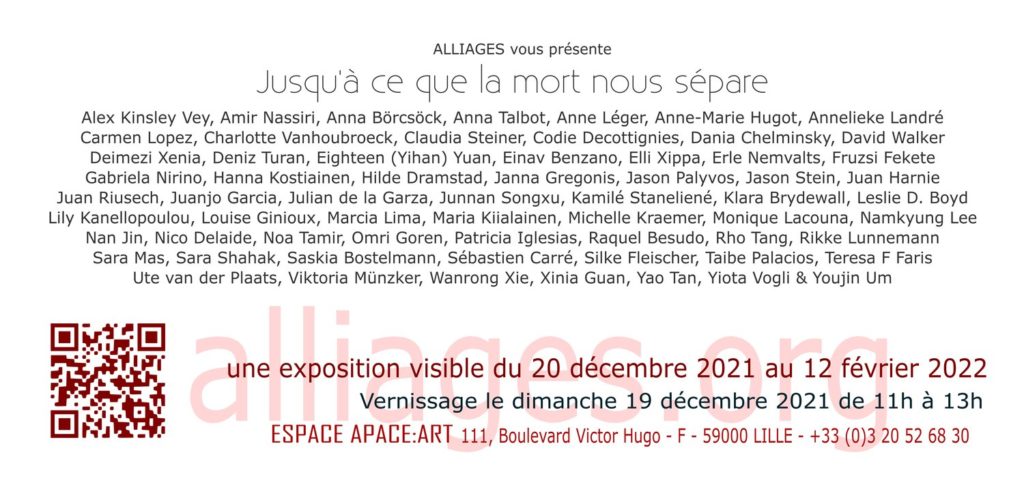 ---
You might also like