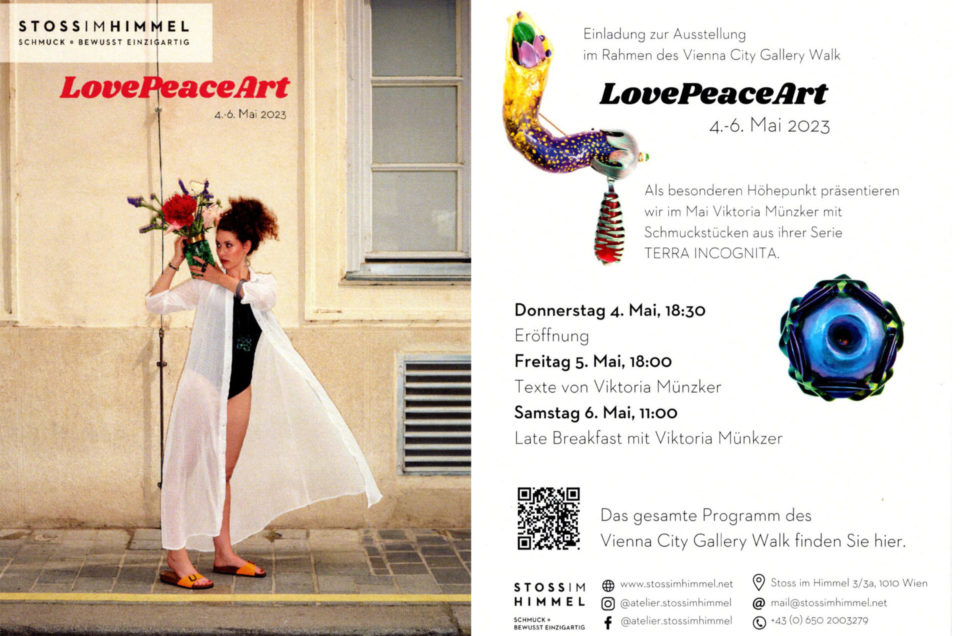 City Gallery Walk – Terra Incognita @ STOSSIMHIMMEL
The title Love-Peace-Art at this years Vienna City Gallery Walk connects more than 40 Galleries with a unique program between 4th an 6th may 2023. It symbolizes the love of art, the freedom of expression, the adventure and playfulness, diversity in art and a great come together of art enthusiasts. The program is very versatile and varies from exhibition openings, musical performances and compositions, sculptural performances, live drawings and text readings.
On this occasion, I will present the collection TERRA INCOGNITA in my former Studio STOSSIMHIMMEL in Viennese first district. The collection will consist of my works made between 2020 – 2023, made of titanium, silver, gems and wood.
The opening of the exhibition will be on 4th May 2023 at 18.30, in Studio STOSSIMHIMMEL, Stoss im Himmel 3/3a, 1010 Vienna, with a planned City Gallery Walk Tour. I will be reading from my books in the evening on 5th May at 18.00. On Saturday at 11.00, there will be a breakfast with me where you can discuss and ask questions about my works.
The exhibition will last until 31st May 2023.
When we dream, we create a new world. I dreamed of peace and harmony, of colors and jewels. In the midst of nature's hiding places, where there is no war, my soul is surrounded by its own freedom. There is nothing that could tie her up.
I set the colors of my world in my creations like jewels. They reflect the freedom of art.

During the creative process I dive into the heart of the earth. It's a meditation.
I break through the bedrock and see its structure. Particles connect before
my eyes like a network of nerve fibers. The intuitive sorting of material and color allows my feelings to flow into my jewellery. Symbols of love, freedom, trust, hope and loss refine the works and act like a doorway to one
Secret. They are fictions made of driftwood, stones, metal and paint. The titans from the multiverse as idiosyncratic, gnarled figures are reminiscent of deep-sea organisms. Living spiral galaxies colonize the ocean.
What could it look like at the core of such a rotating spiral? There is a blind spot there, squirming like a spirochete full of jewels.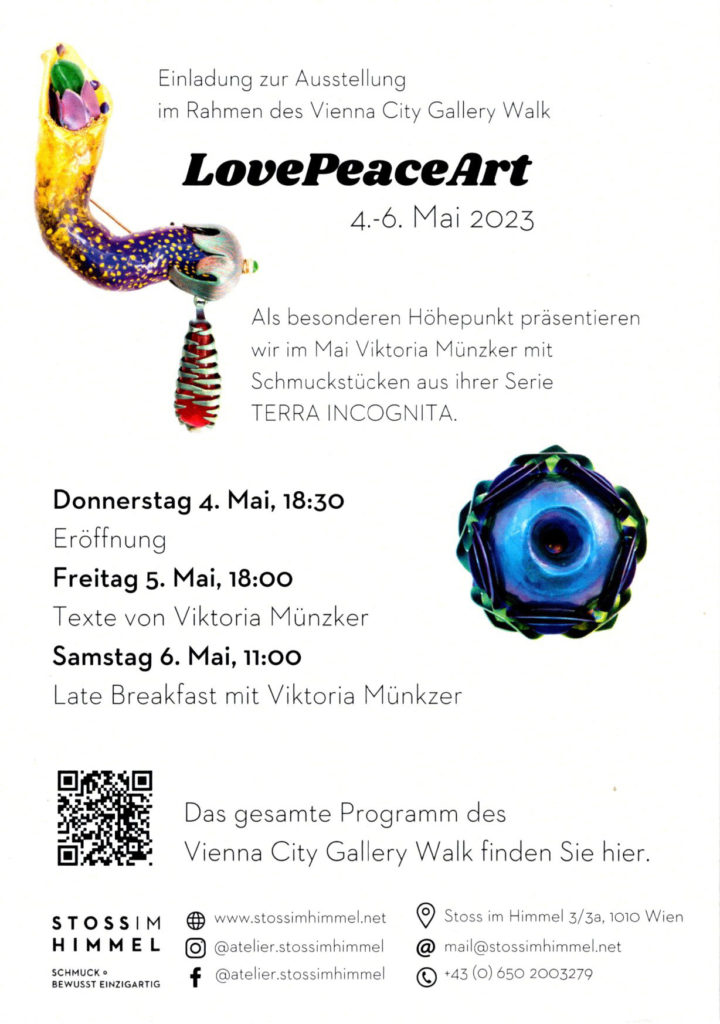 ---
You might also like