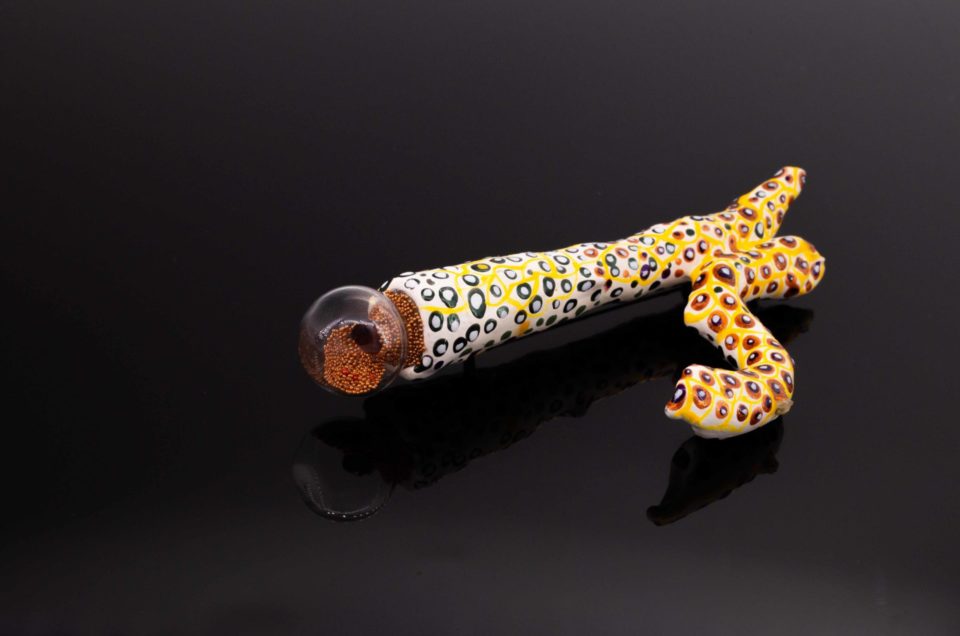 Battle of the Pins Jewellery exhibition
BATTLE OF THE PINS, the new exhibition held in Alliages gallery, Lille from November 26th 2022 to January 7th 2023.
The opening of the exhibition will be held on Friday November 25th, 2022 at 6 PM at ALLIAGES gallery.
ALLIAGES | ESPACE APACE:ART – 111, bd. Victor Hugo – F-59000 LILLE – +33(0)3.30.52.68.30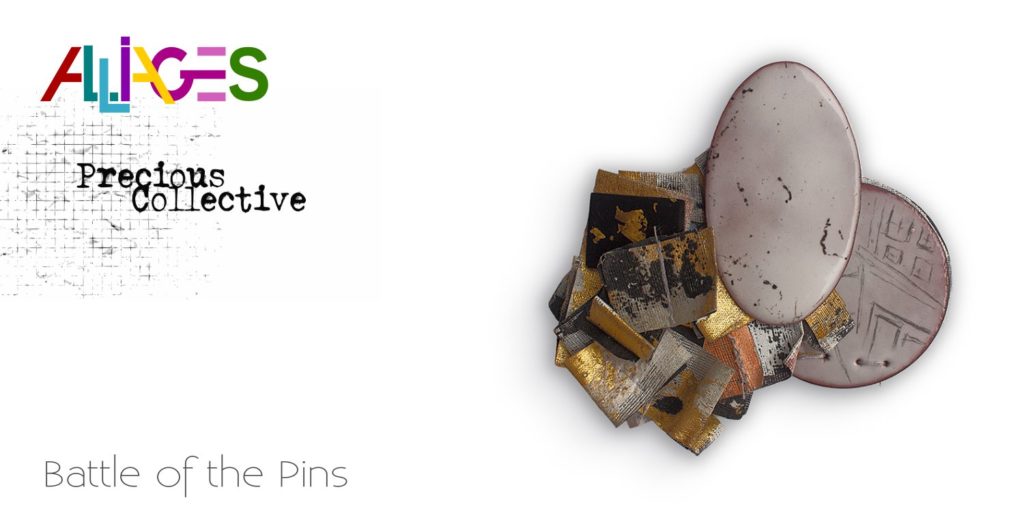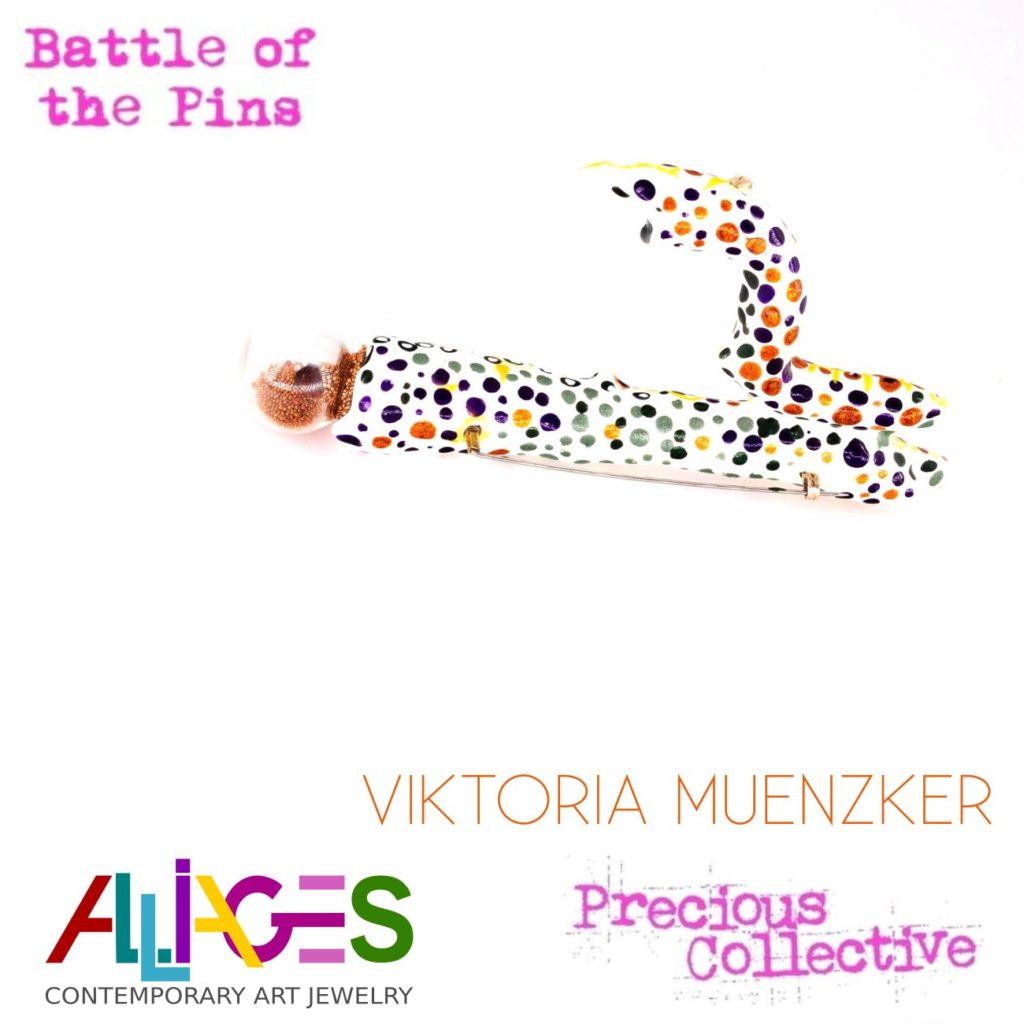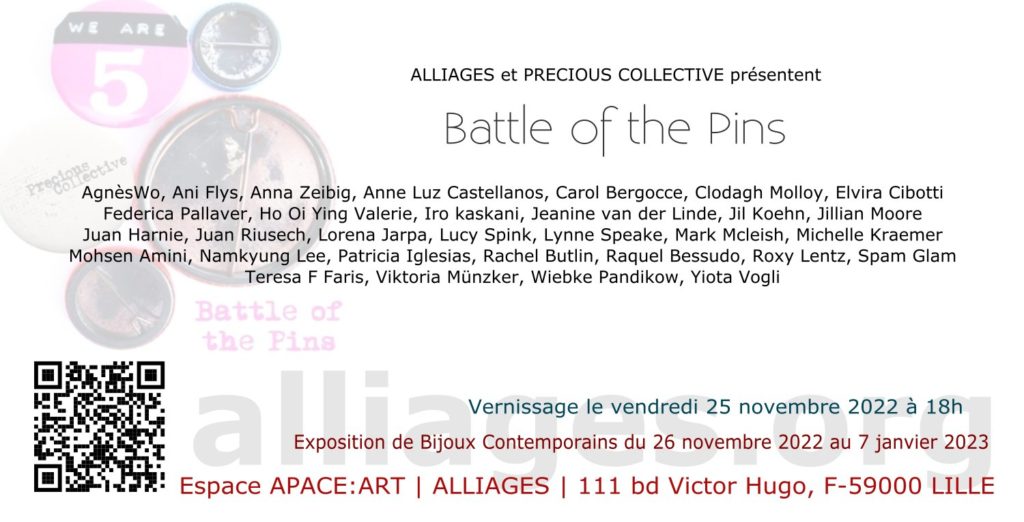 « Battle of the Pins » is a celebratory show in honour of the 5 years that the 'Precious Collective' has been around. It is also celebrating the fact that a Pin or Brooch has its own agency; an object in its own right that can reflect personality, politics, thoughts, feelings, messages … or anything the maker or wearer wants it to be!
I will present my brooch "Microcosmos" made in 2021 for the collection INNERVERSE.
We feel what the Earth feels and the Earth feels what we feel. It`s Innerverse.
During the creative process, I dive into its heart. I break through the bedrock.
I recognize its structure, particles connect in front my eyes, like a network of nerve fibers.
Inhale – Exhale.
The creative process is meditation. Intuitive sorting of material and colors.
I Draw new energy and inspiration from silence.
Be kind, be patient and be peaceful.
Through colors my feelings are embedded in my jewellery.
Symbols of love, freedom, trust and loss.
When we deam, we create a new world.
I dreamed about peace and harmony.
About colours and gems.
In an innerverse in the middle of nature's hideouts where no war exists, only self-shaped wood, fungi and plants with organic forms.
In the innermost of a rotating spiral is a blind spot, spinning like a spirochete.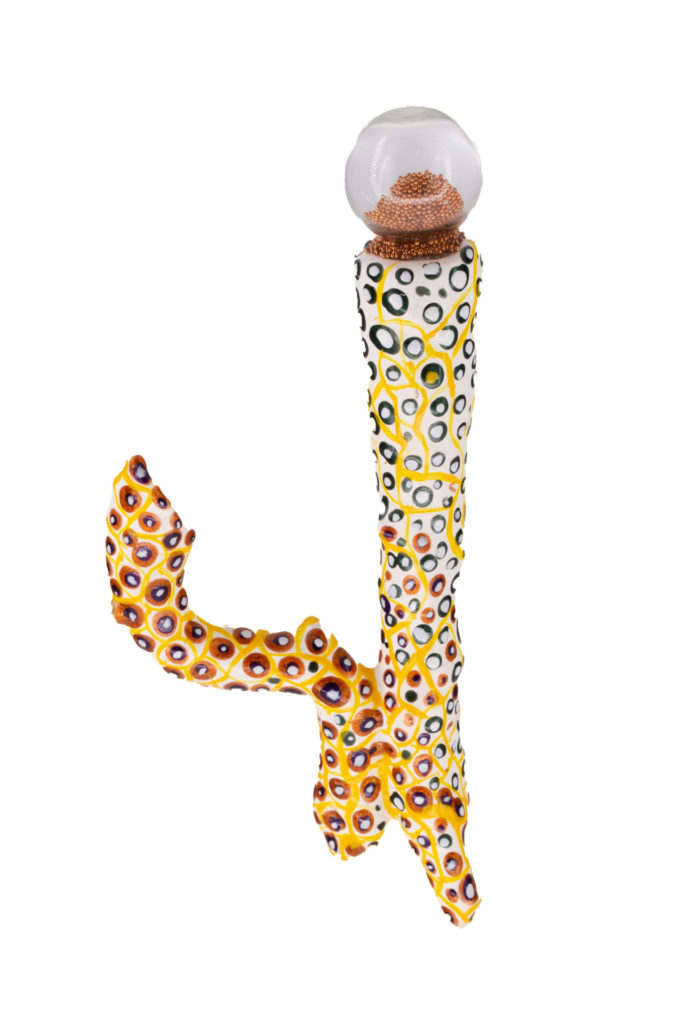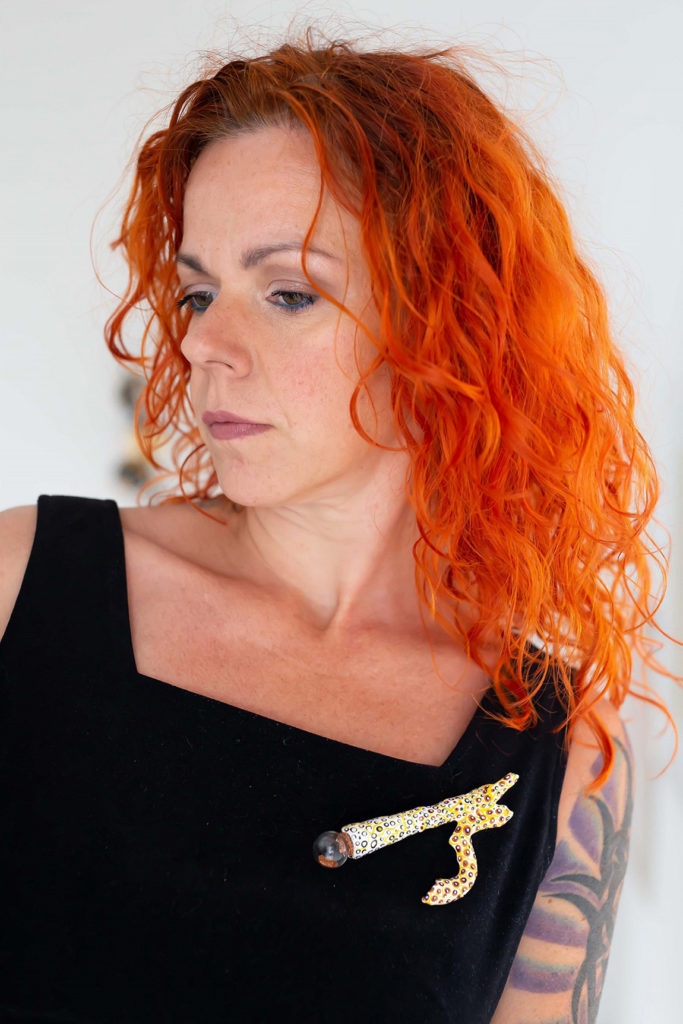 ---
You might also like